Homologa® offers a built-in solution where users can extract harmonized and up-to-date information related to pesticide products and their use details, which are specifically approved for organic production by country.
In addition, Homologa® offers updated information on active ingredients which are:
Included in the approved lists for organic production in different markets.
Banned by international conventions (Rotterdam, Stockholm, Montreal…).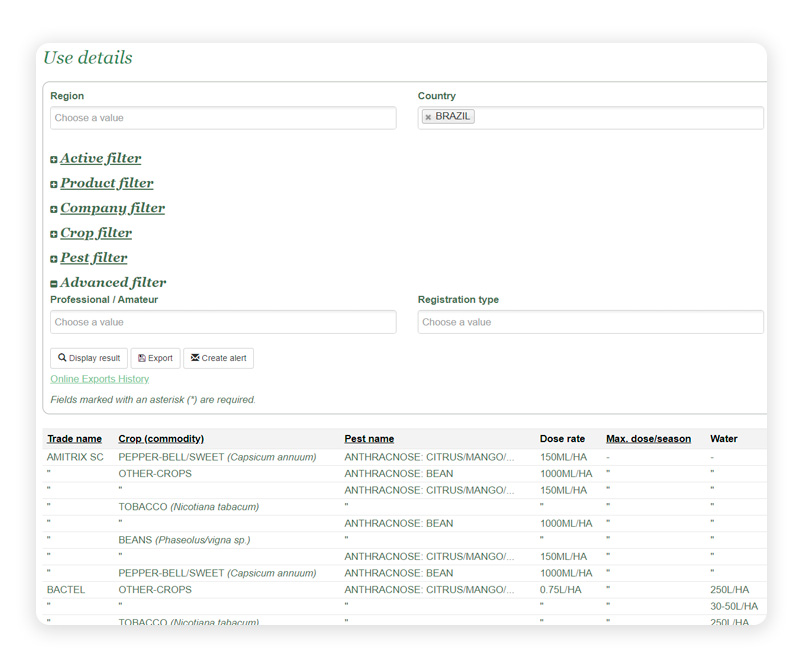 Contact us now to schedule a personalized demonstration.