The Ministry of Agriculture of Tunisia has approved an Emergency registration for Azoxystrobin and Trifloxystrobin for use in Citrus against Citrus Black Spot disease Phyllosticta citricarpa (=Guignardia citricarpa). This modification is already available in Homologa®.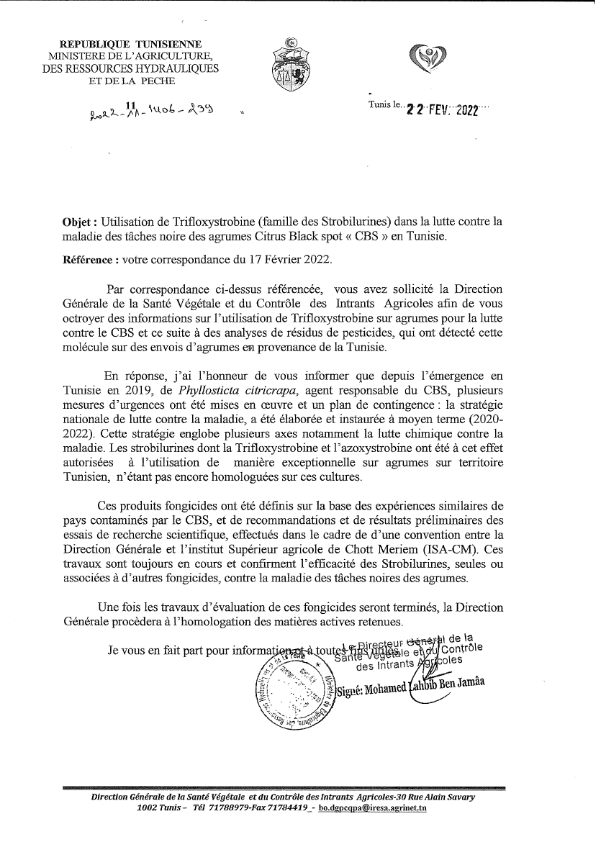 Find this update and the most up-to-date Plant Protection Product data in Homologa®.
Visit Homologa® or contact us for further information.